The Asian Turtle Program (ATP) of Indo Myanmar Conservation (IMC) is proud to announce the release of 24 endangered Keeled Box Turtles (Cuora mouhotii) into a protected area in Northern Vietnam on the 3rd of July 2019. These turtles were rescued in Lac Thuy district, Hoa Binh province in Northern Vietnam at the beginning of this year after local officers confiscated an illegal wildlife shipment.
Following intensive rehabilitation at the Turtle Conservation Centre (TCC) in Cuc Phuong National Park, which is supported and co-managed by the ATP, these lucky turtles were cleared for release back into the wild.
A team from ATP and TCC took the turtles deep into primary forest, including a long trek on foot to suitable release locations where the turtles were released just before the first tropical storm (Mun Storm) of 2019 hit northern Vietnam.
We would like to recognise the hard work by the rangers of Lac Thuy district, Hoa Binh province as well as the staff of the TCC/ATP who have been working tirelessly to rescue, rehabilitate and release these animals. We would also like to thank Cleveland Metropark Zoo and private donors who made this work possible.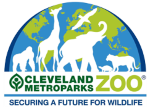 4th July 2019
Press release by: Hoang Van Ha – ATP/IMC