On the 10th and 11th of September 2019, a joint effort by the Asian Turtle Program (ATP) of Indo-Myanmar Conservation (IMC), Hanoi Wildlife Rescue Centre, supported by Animals Asia, and Save Vietnam's Wildlife (SVW) led to a total of 120 endangered Big-headed Turtles (Platysternon megacephalum), critically endangered Indochinese Box Turtles (Cuora galbinifrons), and endangered Keeled Box Turtles (Cuora mouhotii) being released in a protected area in northern Vietnam. Those animals were confiscated in Quang Ninh province, Northern Vietnam, in May 2019. The turtles have all successfully undergone a period of rehabilitation at both Turtle Conservation Centre (TCC) of Cuc Phuong National Park and the Hanoi Wildlife Rescue Centre over the past four months.
We would like to thank the Quang Ninh provincial authorities for making the confiscation, and Hanoi Wildlife Rescue Centre and Turtle Conservation Centre for their tireless work, caring for the animals during their rehabilitation. Special thanks go to Save Vietnam's Wildlife for their collaboration and support for this release.
We would also like to thank Cleveland Metroparks Zoo and our other donors that make the rescue, care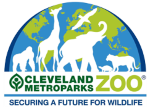 and release of tortoises and freshwater turtles possible in Vietnam.
We hope that more joint releases like this will take place in future.
12th September 2019
Press release by: Nguyen Tai Thang – ATP/IMC
Photo gallery