On the 7th and 10th December, staff from the Asian Turtle Program (ATP) of Indo Myanmar Conservation (IMC) and the Turtle Conservation Centre (TCC) of Cuc Phuong National Park visited Van Long Nature Reserve, Ninh Binh province, Vietnam, in search of suitable wetland habitat where future released of the endangered Chinese Stripe-Necked Turtles (Mauremys sinensis) could take place.
This endangered freshwater turtle is native to Vietnam's lowland wetlands but has suffered significant decline thanks to the loss of this habitat and collection for the illegal wildlife trade. The TCC currently has a successful conservation breeding programme for M. sinensis but needs suitable release sites to send offspring back to the wild.
Van Long Nature Reserve, consists of a series of large limestone blocks surrounded by a wetland that is also designated a Ramsar site.  It is also the largest wetland nature reserve in the Red River Delta region at around 2,700ha. The reserve is best-known for its globally significant population of the endemic Delacour's Langur (Trachypithecus delacouri), we were lucky enough to see a group of several animals, including mother with young during this visit. We hope that with improved community support and enforcement the reserve should be large enough to accommodate a viable population of M. sinensis. A semi-wild area with natural breeding, incubation and hatching of animals into the wider wetland area and a monitored released programme are being considered. With a variety of habitats within the wetlands. The protection granted by Nature Reserve enforcement makes this an excellent place to boost numbers of this endangered species.
During the visits, staff also spoke to locals working in and around the reserve to understand which turtle species are still present, including any sightings of M. sinensis. Previous biodiversity surveys have identified this species along with a handful of other turtle species but, according to locals, sightings have become more infrequent in recent years.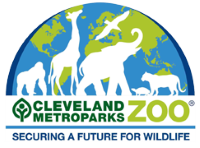 We would like to thank Cleveland Metroparks Zoo for supporting this activity and Van Long Nature Reserve, Ninh Binh Province for working with the team.
Press Release by: Jack Carney – ATP/IMC
Date: 12th December 2018
Photo gallery